Celebrating Beethoven's 250th Anniversary With 32 Piano Sonatas In 10 Days
Celebrating Beethoven's 250th Anniversary With 32 Piano Sonatas In 10 Days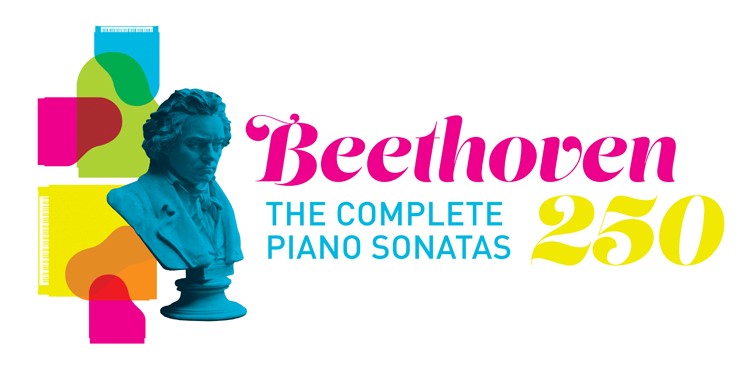 In the year of Beethoven's 250th anniversary, and for the first time in Nottingham, all 32 of his piano sonatas will be performed in 10 concerts over four days from 14 – 17 May 2020. Featuring a line-up of leading international artists, the Complete Beethoven Piano Sonatas will be performed at the Royal Concert Hall and Djanogly Recital Hall, Lakeside Arts in Nottingham, alongside a series of illustrative talks, discussions and fringe performances.  
Beethoven's thirty-two piano sonatas represent arguably the most significant single corpus of work for piano in the repertoire, and demonstrate his development as an artist from the early Classical works inspired by Haydn and Mozart to the ferociously demanding 'Hammerklavier' Sonata of 1818 and the enigmatic and exploratory final three sonatas of 1820-1822. Remarkably, many of his most important solo piano works were written as he struggled with irreversible and profound hearing loss.
In May, to celebrate the 250th anniversary of Beethoven's birth, all thirty-two of his piano sonatas will be performed in ten concerts over four days, at the Royal Concert Hall Nottingham and Djanogly Recital Hall, Lakeside Arts.
Series curator, Emmanuel Despax, said, "Going on this wonderful journey through the 32 piano sonatas, is like glimpsing through a window, deep into the mind of one of the greatest composers that ever lived. Beethoven's music taps into our common humanity and unites us, in a way that few other composers did."
Launching the series on Thursday 14 May, the series curator, pianist Emmanuel Despax, will be joined for a pre-series introduction by musicologist and animateur, Dr Jonathan James, who will present three insightful pre-concert talks during the series. He will also be blogging and creating two podcasts to explore the world of Beethoven's piano sonatas.
There will be free events to enjoy including post-show Q&As with all the artists; two fringe concerts taking a sideways glance at Beethoven's music; a public masterclass on Beethoven performance, and a Building a Library session with broadcaster Katy Hamilton.
Find out more about the full range of events and performances