Bechstein Piano Restoration
Bechstein Piano Restoration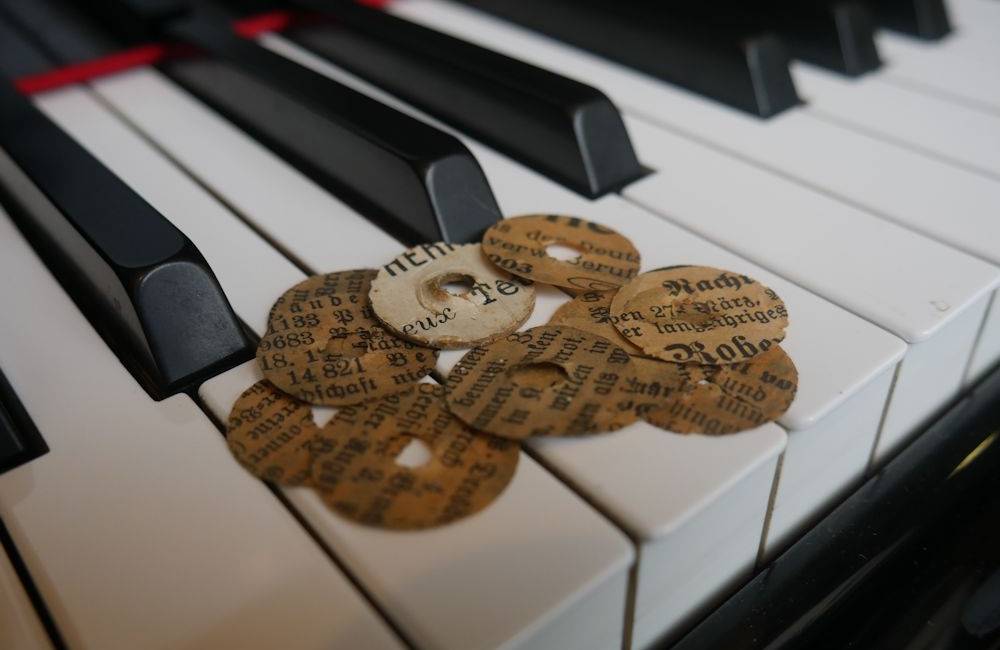 If you've been a regular visitor to the Theatre Royal you may have fond memories of a lovely old Bechstein piano that used to be played regularly before you went into watch the show. Built over a hundred years ago, in 1903, it had a faded charm that also extended to its sound! Badly in need of restoration, it wasn't in any condition to be a concert instrument so during a period in which various grand pianos moved from one location to another across the Theatre Royal and Royal Concert Hall, it was relocated to the Len Maynard Suite where it had occasional use as a rehearsal piano for Opera North's soloists and chorus and for Streetwise Opera.
However, earlier this year, we made the decision to bring this wonderful piece of musical history back to life. Our piano technician, Phil Taylor, has a particular passion for Bechstein pianos and gleefully took on the job of restoring it to its former glory. And 'restoration' does mean exactly that. It's been necessary to replace a huge amount of the fabric of the piano, from the case itself, which had split after years of sitting in the sunlight had dried out the glue, to the felts that regulate the distance travelled by the piano keys. Hours of painstaking work from Phil and his business partner Gavin Crooks uncovered some really fascinating finds, including some micro adjusters for the height of the felts, made out of…wait for it…old Hamburg newspapers!
Several months on from when Phil and Gavin first started taking it apart, it's now beginning to look like a piano again. The case and soundboard have been fully revived and the action and keyboard look as good as new. The frame has been resprayed and is now ready to go back inside the case. The piano now also sports three pedals in a newly configured lyre, so that it can function as a proper concert instrument. All being well, after the case has been stained and polished back to its lustrous rosewood finish, it will return to the Theatre Royal, where it will be enjoyed by thousands of theatre-goers every month and be the centre of attention in our Live at Lunch and Third Stage events.
As the Theatre Royal and Royal Concert Hall undergo their own transformations, it's fitting that a piano that has been part of the venues' history should become part of its future for many years to come.