Building work continues apace at TRCH
Building work continues apace at TRCH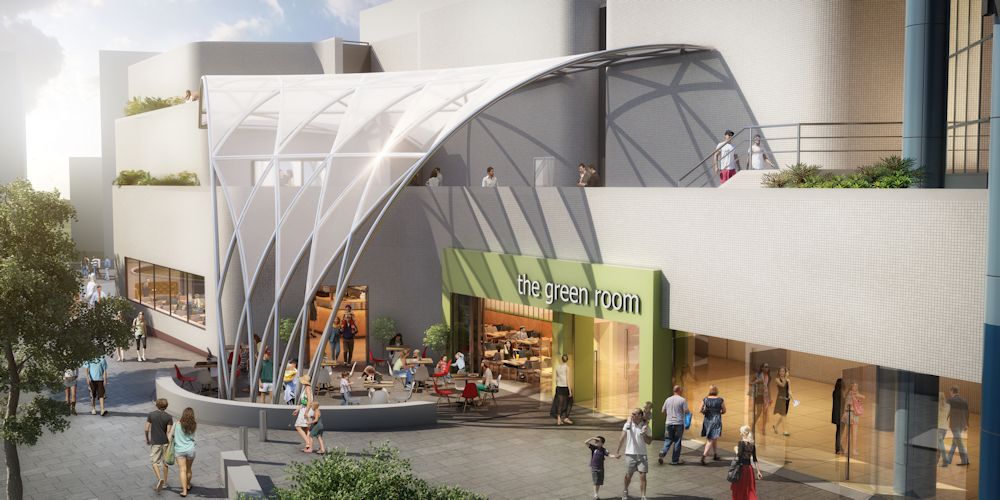 Building work continues apace at the Theatre Royal & Royal Concert Hall with contractors working seven days a week to put the finishing touches to the £3.3m refurbishment project which started earlier this summer.  With two months of the building project completed and one still to go, the venue's Managing Director Robert Sanderson can't wait to show the results to the public.
He said "This was always going to be an incredibly ambitious project, and it is remarkable how many different aspects of this project have been completed or reached the final phase of completion in such a relatively short period of time.  Our building contractors have been working incredibly hard throughout the summer, and I'm pleased to say we are starting to see some very exciting results. The canopy structure is now in, slightly ahead of schedule.  If you happen to be passing and peek through the hoardings, you can already see it swooping down from the first floor dress circle terrace to the pavement.  It's going to look truly magnificent as a new city centre focal point."
Refurbishment work on the Royal Concert Hall bars and front entrance way will be ready for customers to see and use when the venue re-opens on Saturday 30 September with a performance by Shane Filan. Performances recommence in the Theatre Royal from Tuesday 3 October with the new touring production of CRAZY FOR YOU starring Strictly champions Tom Chambers and Caroline Flack.
The Theatre Royal's dress circle and upper circle bars will be open from Tuesday 3 October.  The Dress Circle restaurant will re-open soon.  The ground floor bar and restaurant on the Theatre Royal's stalls level is scheduled to be finished and serving its first all-day customers from the first week in November.  This highly anticipated, new all-day dining venue is a central feature of the whole project, according to Robert Sanderson; "Our brand new ground floor bar and restaurant, named Yarn, will be jointly managed by established local brewery Castle Rock alongside CGC Event Caterers.  Their unique offering will be a wonderful addition to the city centre for all-day dining opportunities, after work drinks, lunches, as well as catering for our well-established theatre crowd.  The Theatre Royal & Royal Concert Hall is an iconic and highly valued landmark in Nottingham, so what better place for us to offer people a stylish, relaxed new meeting place for family, friends and colleagues to come and enjoy casual dining as well as a great selection of beers and wines."
Substantial improvements to disabled access backstage are being made as part of the Transformation Project, with disabled lifts and toilets being added to the existing provision in both venues.  The Royal Concert Hall's meeting spaces and conference rooms have also been completely refurbished and updated.  Robert concluded; "Every single element of this project is designed to make visitors' experience of the Theatre Royal & Royal Concert Hall better.  Whether that's customers coming to see a show, city centre diners looking for somewhere new to try, performers being able to navigate backstage areas more easily or local businesses using our state-of-the-art meeting rooms.  This incredible venue is the jewel in Nottingham's cultural crown and the whole team here are committed to ensuring it stays that way in the exciting decades to come."
Whilst finishing touches are being made to the project, the site hoardings will remain on South Sherwood Street around the Theatre Royal's ground floor bar entrance, the Royal Concert Hall main entrance, the paved thoroughfare and the South Sherwood Street layby. Customers who would normally use the South Sherwood Street layby to drop off or pick up will be able to use alternative drop off points on Wollaton Street or Talbot Street.
Pedestrian access to the Royal Concert Hall's main entrance for events from 30 September onwards will be made via a walkway which will be clearly signposted on the site hoardings.
The front entrance to the Theatre Royal will remain open and unaffected and the daytime box office counter will continue to be situated in the Theatre Royal stalls foyer until further notice.  The box office counter and call centre will be open as normal from Monday to Saturday; counter service from 9am – 6.30pm and call centre from 9am – 8.30pm. Online booking via the venue's website www.trch.co.uk will also continue as normal.
Any customer enquiries regarding access to either venue during this period should be made to the box office on 0115 989 5555 or by emailing enquiry@trch.co.uk