Covid-19 Measures - Everything You Need To Know About Your Next Theatre Trip
Covid-19 Measures - Everything You Need To Know About Your Next Theatre Trip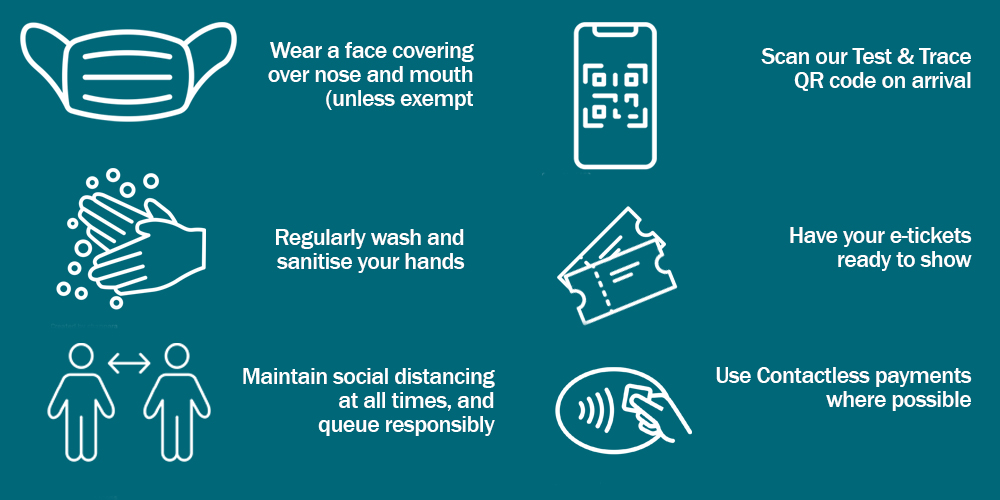 We will continue to do our utmost to protect you, our staff and our visiting companies during coronavirus (COVID-19).
We will follow all the latest government safety guidance and industry-wide See It Safely protocols, including;
In line with government guidance, a face covering must be worn at all times during your visit if you are aged 11 or over, unless you are exempt. Our staff will be wearing them, too.
Under current Government guidance, you do not need to prove your Covid-19 status or show an NHS Covid Pass when you visit the Theatre Royal or Royal Concert Hall, as they are seated venues.
Enhanced cleaning
Hand sanitiser stations
Maximised ventilation in our foyers and auditoriums
Contactless ticketing
Flexible Booking Policy allowing an exchange up to 24 hours before a performance if a ticket holder cannot attend due to Covid-19
QR codes displayed for those wishing to check in using the NHS COVID-19 app
Recommendation that theatregoers keep belongings to a minimum and with them at all times
You can find out more detail about each of our current Covid-19 safety measures on our Frequently Asked Questions.
We will keep our website and social media @RoyalNottingham regularly updated with the latest government and public health information and advice, so that you can book your next theatre trip with confidence, whether it's for today, tomorrow or a few months' time.
We look forward to seeing you soon.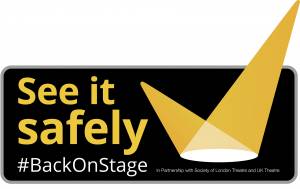 We have been granted the use of Society Of London Theatre & UK Theatre's 'See It Safely' mark. The mark certifies that we are complying with the latest Government and industry COVID-19 guidelines, to ensure the safety of our staff and audiences.