Covid-19 Measures - Everything You Need To Know About Your Next Theatre Trip
Covid-19 Measures - Everything You Need To Know About Your Next Theatre Trip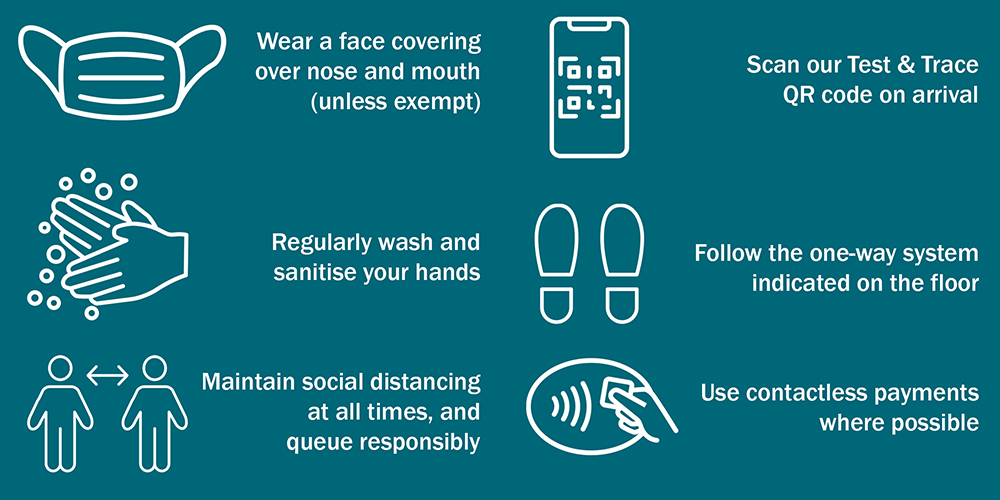 Welcome back!
We have reopened with an exciting programme of socially distanced performances and hope to return to full capacity as soon as we are able to do so. Here's what you need to know so that you can book your theatre trip with confidence, whether it's for today, tomorrow or a few months' time.
We have reopened both our venues with socially distanced audiences. Look out for the industry-wide 'See It Safely' mark when booking – this means you can feel confident the performance you are booking for is Covid-secure and follows the latest Government guidance for live arts events.  To see what your visit will currently look like, watch the video below.
We hope to open at full capacity from 19 July, providing the final step of the Government roadmap goes ahead as planned. While we currently do not have full details from the Government on exactly what live events will look like by then, we will endeavour to keep you updated in the coming weeks, as plans become clearer. For the most accurate information, we recommend you check the individual show pages on our website or give our Box Office team a call on 0115 989 5555.
We know how important it is to be flexible while the situation remains changeable, so if you have tickets for a performance that is cancelled or rescheduled, we will contact you for a guaranteed refund or exchange.  Also, if you are not able to come to the theatre due to Covid, we will exchange or refund your tickets up to 24 hours prior to a performance.
We have set out everything you might need to know about your next theatre trip in detail on our Frequently Asked Questions page, so please check it out if you have a specific enquiry.
We can't wait to see you.
What Your Visit Will Look Like