Magical musical adventures for under 6s and their families.
Pull up a beanbag and have heaps of fun joining in with the music, singing and dancing at our family-friendly concerts in the informal setting of the Royal Concert Hall foyer.
Great musical fun with your family
Lively ways to learn through song and dance
Enjoy tunes from around the world
Hands-on music activities
After each show there's the chance to meet the musicians and get up close to the instruments, too.
Sign up for Beanmail in our subscription centre for the latest news from Beanie Bear and her friends.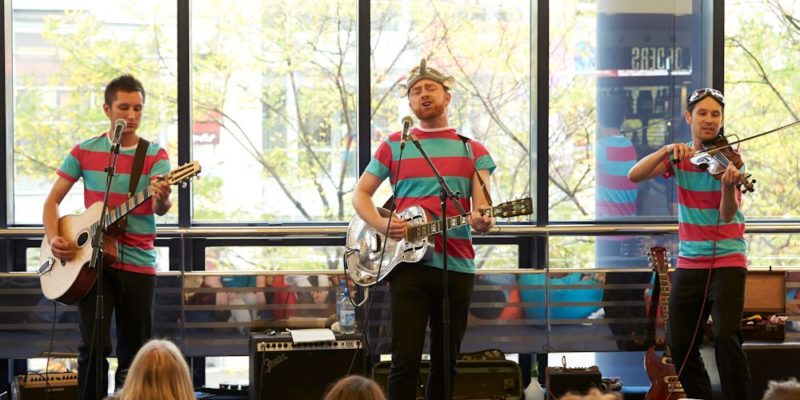 Upcoming Beanbag Concerts