Nottingham's first ever Puppet Festival announced for March 2018
Nottingham's first ever Puppet Festival announced for March 2018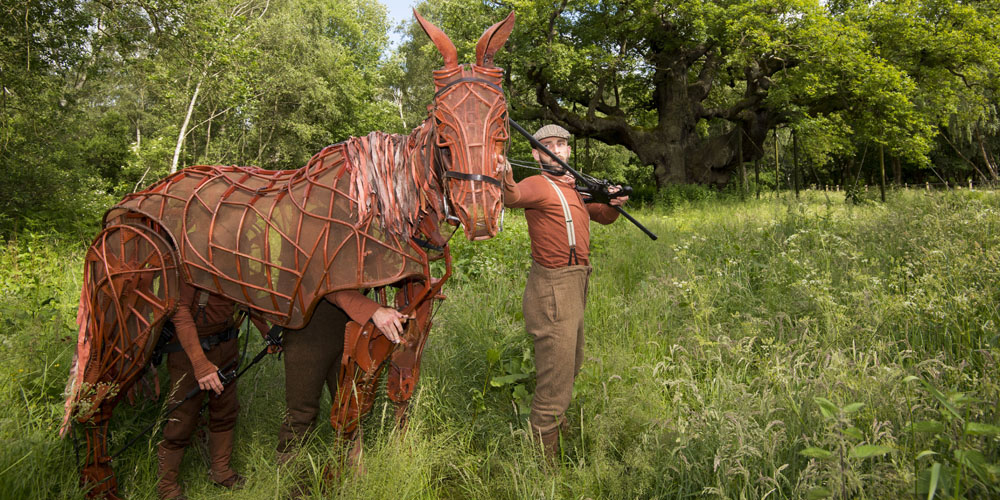 The Theatre Royal & Royal Concert Hall Nottingham has announced a major Grants for the Arts award from Arts Council England of £99,960 to produce Nottingham's first Puppet Festival across the city in March 2018.
Run in partnership with City Arts Nottingham and Nottingham Trent University, the Puppet Festival will run from Thursday 22 to Sunday 25 March 2018.  During this time there will be numerous puppet performances in venues across the city, as well as talks, workshops, puppet cabaret, street theatre, screenings and a special puppet pop-up Village in Market Square.  The festival will include puppet artists and companies from across the UK and abroad, as well as ensuring that locally based puppet makers and artists are fully integrated into the festival.
The Puppet Festival is scheduled to take place during the run of the National Theatre's celebrated production of War Horse at the Royal Concert Hall.  The incredible puppet creations of Handspring Theatre are central to this show and the Nottingham Puppet Festival will now offer plenty of opportunities for people to engage with the production.
The highlight of this festival will be a Puppet Parade through the city on the final day.  In the months leading up to the festival artist residencies will be taking place in communities across the city, enabling participants to create large-scale puppets that will parade through Nottingham to greet Joey, the star of War Horse, at the newly refurbished Royal Concert Hall.
The full programme for the Nottingham Puppet Festival will be launched in January 2018.
David Longford, Creative Learning Manager at the Theatre Royal & Royal Concert Hall (TRCH), said: "In partnership with City Arts and Nottingham Trent University, we are so excited and delighted to now be able to produce this brand new festival for our city.  This has been in the planning stages for quite some time, but our Grants for the Arts funding ensures that we can create and programme a fun and vibrant festival for all ages that promotes puppetry as an important art form and actively engages with new audiences and different communities all across Nottingham." 
Alison Denholm, Creative Development Manager at City Arts, said: "It's incredibly exciting to be working alongside the TRCH and NTU to create Nottingham's first Puppet Festival. At City Arts, we have found puppetry to be one of the best ways to connect with people and get them involved in the arts. Our festival will reach out to communities across the City – bringing the people of Nottingham opportunities to enjoy, take part in and be inspired by this fantastic art form. It will feature work that ranges from the tiniest finger puppets to giant puppet creatures walking across the City. Thank you to Arts Council for helping us to realise this dream!" 
Sean Myatt, Senior Lecturer at Nottingham Trent University's School of Arts & Design, said: "The hardworking and passionate partnership between TRCH, City Arts and Nottingham Trent has led to a festival which will have wide community reach and help develop the craft of puppetry in Nottingham and the UK. Having returned to my alma mater as a lecturer, after twenty years as a professional puppeteer, I am delighted to be part of this fantastic opportunity to create a lively future for puppetry in the city."
Drama
Wed 14 Mar - Sat 7 Apr 2018
Following 8 record-record breaking years in London's West End and having played in 10 countries around the world, the National Theatre's acclaimed play WAR HORSE is coming to Nottingham in 2018! At the outbreak of World War One, Joey, young Albert's beloved horse, is sold to the Cavalry and shipped to France. He's soon caughtRead More
More Info & Book Tickets