Digital Archive One Year On: Over 1,000 Items Online
Digital Archive One Year On: Over 1,000 Items Online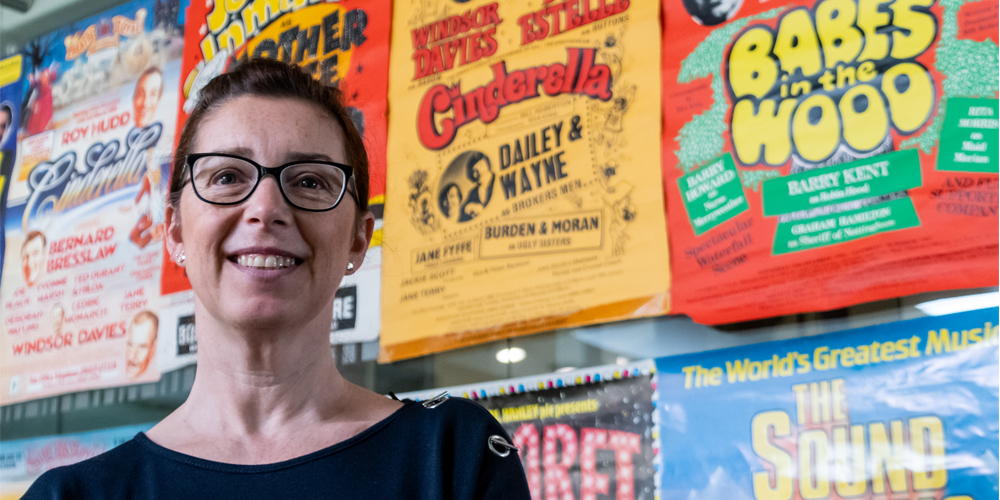 Twelve months ago, the Theatre Royal & Royal Concert Hall Nottingham launched its new digital archive at www.ourtheatreroyal.org and on its one-year anniversary, it has recorded over 1,000 heritage items for people to view and enjoy.
Run in partnership with the University of Nottingham, this volunteer-led heritage project encompasses the entire 154-year history of the Theatre Royal, involving the painstaking work of cataloguing an extensive collection of posters, photographs and other material, an active oral history programme and a series of sell-out heritage talks and events.
The digital archive brings all this work to one place.  It has enabled people to view, and listen to, a wide range of material much of which is rare and previously unseen. This includes personal scrapbooks and mementos from performers from the past, Victorians playbills, including for The School for Scandal, the very first show on the Theatre Royal stage in 1865 and The Fair One with Golden Locks, a Theatre Royal Panto from 1876, and a rare poster that was recently discovered in Suffolk record office.
We also have original drawing and plans from architect Nick Ferraby and designer Clare Ferraby who managed the Theatre Royal's major re-build in 1977.  This has given an extraordinary insight in to the history and design of the building.
A huge array of posters and programmes has been uncovered from Peter Pan to Hair to Macbeth; performers including Albert Finney, Sybil Thorndike, Tony Hancock, Vivien Leigh, Laurel and Hardy and even a young Sean Connery; plus companies like the National Theatre, D'Oyly Carte Opera, Nottingham Operatic Society and the Boys' Brigade.
In addition to this material, there are a number of fascinating oral history interviews with performers, backstage crew and staff.
"We are all delighted with the impact of the digital archive in its first year", says David Longford, Creative Learning Manager for the Theatre Royal & Royal Concert Hall. "It has been a long-standing ambition for the venue to create a digital resource showcasing our wonderful heritage and from our figures we can see that it has been very well-utilised.  Its success has been the result of an excellent partnership with the University of Nottingham and the hard work of all our heritage volunteers."