Theatre Royal brings the RSC to Arnold
Theatre Royal brings the RSC to Arnold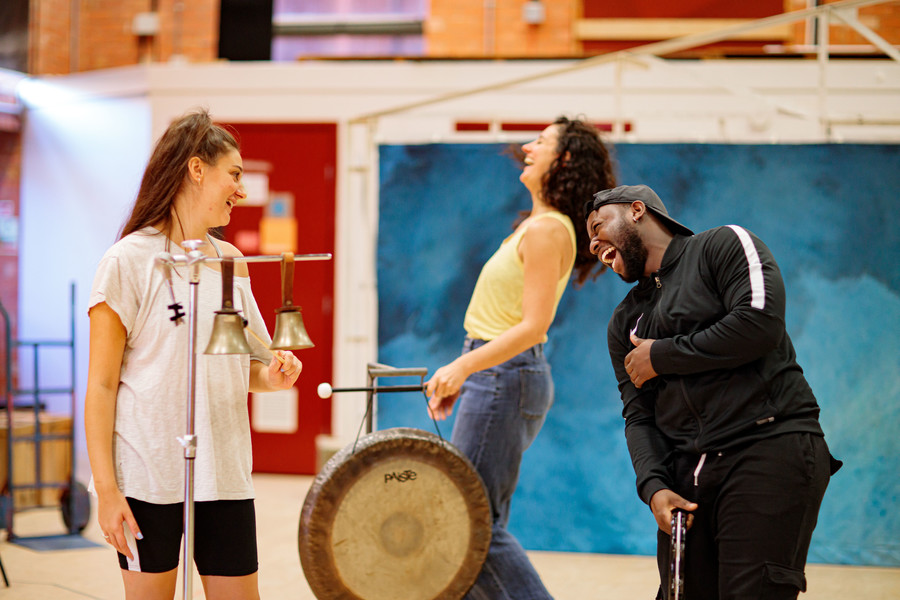 This November, the Royal Shakespeare Company will bring its First Encounters with Shakespeare production of The Merchant of Venice to the Bonington Theatre in Arnold – performances made possible thanks to the partnership between the RSC and the Theatre Royal & Royal Concert Hall Nottingham.
David Longford, Creative Learning Manager at the Theatre Royal & Royal Concert Hall, said: "We are delighted to expand our work with the Royal Shakespeare Company even further by promoting and supporting the First Encounters tour of The Merchant of Venice to visit the Bonington Theatre in Arnold.  Not only does this enable us to extend our own community role, but means that we can support another great Notts venue by bringing the world-famous RSC to Arnold and enabling local people to experience this incredible play for the first time"
With an edited text and shorter running time, this 'First Encounters' production is a perfect introduction to Shakespeare, and will be performed in local Nottingham schools before four performances take place at the Bonington, where tickets are now on sale.
Leader of Gedling Borough Council, who provide funding for the Bonington, Councillor John Clarke said: "We're delighted to have the world-renowned Royal Shakespeare Company perform at the Bonington. This performance will give many local people an opportunity to see a world-class show on their doorstep and offer an opportunity to see the highest quality arts and maybe even inspire the next generation to take it up. It is also great recognition of the progress of the theatre and how it is becoming a place that can attract the very best shows and performances from across the UK. We're very honoured to have been asked to host this wonderful event."
The Merchant of Venice runs at the Bonington Theatre, Arnold from Friday 15 – Saturday 16 November 2019, with two performances each day. Tickets are available to purchase direct from the Bonington box office. Call 0115 901 3640, or visit their website here.