Head Steward retires after 34 years of service
Head Steward retires after 34 years of service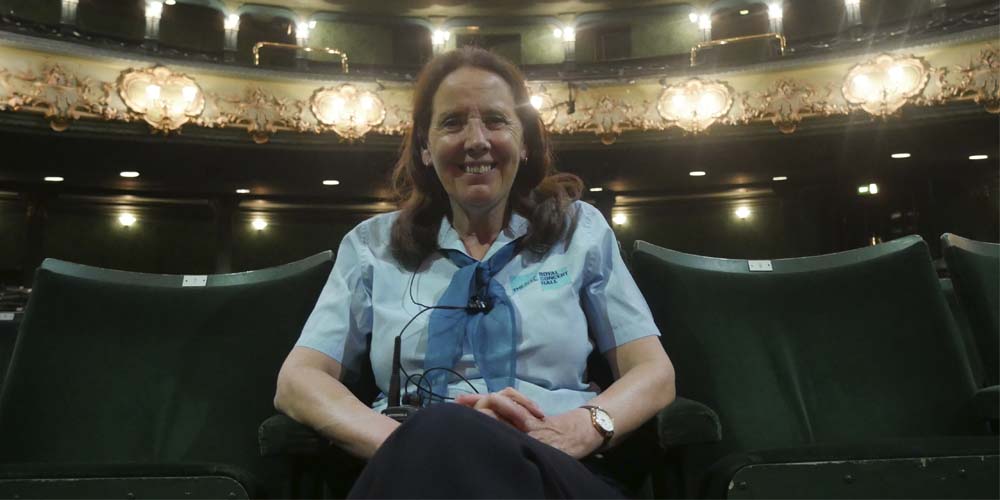 After 34 years of service, our stalwart Theatre Royal Head Steward, Rita Burdus, is retiring. She began work on the buffet bar in the Royal Concert Hall in 1983 before becoming an steward later that year. After twelve years she was offered the position of Head Steward and she has been here overseeing the Front of House team in the Theatre Royal ever since.
Rita had this to say to the team: 'I've thoroughly enjoyed working here because it's a great environment and I really value the support of all the staff, from Front of House to Admin, Backstage to Box Office, as they've all been there for me over the years. I also appreciate the opportunity of working in such a prestigious venue and we've got some lovely customers, too.'
To celebrate Rita's retirement, the Theatre Royal & Royal Concert Hall named a seat after her in the Theatre Royal auditorium and presented her with numerous gifts and surprises over the course of her final few days on duty, including a life-size cardboard cut-out!
Everyone at TRCH wishes Rita a very happy retirement and hopes that she comes to visit us again very soon.