Hoodwinked: A Twist On The Tale
Hoodwinked: A Twist On The Tale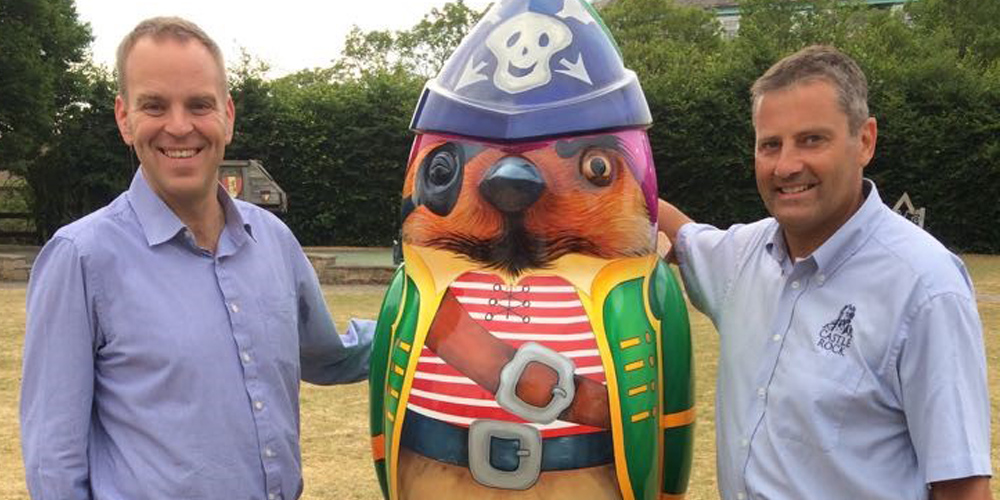 Explore Nottingham's unique sculpture trail this summer and visit the Theatre Royal & Royal Concert Hall along the way…
The Theatre Royal & Royal Concert Hall are delighted to be taking part in Hoodwinked, an exciting new Wild in Art public art event coming to the streets of Nottingham this summer, transforming the city into a giant game of hide and seek!
The Hoodwinked sculpture trail is a mischievous twist on the tale of Robin Hood, Nottingham's infamous outlaw and master of disguise.  For 12 weeks, there will be a flock of quirky and colourful Robins hiding from the outlaw's arch-enemy, the Sheriff of Nottingham, in the city's streets and shopping centres.
Located by Yarn bar on South Sherwood Street, Captain Jack Robin (sponsored by Castle Rock Brewery, CGC Event Caterers and the Theatre Royal & Royal Concert Hall) will be bringing some Neverland magic to Nottingham, ready for Peter Pan to sail into town this Christmas for a swashbuckling family adventure.
Captain Jack Robin was designed by Susan Webber, a freelance artist based in Somerset.
Theatre Royal & Royal Concert Hall interim venue director, Jonathan Saville, shares his enthusiasm "We're thrilled with Captain Jack Robin and excited to see him outside the Royal Concert Hall and Yarn bar. Our unique relationship with Castle Rock Brewery and CGC Event Caterers has allowed us to work together to be part of the trail. I know that our audiences and passers by alike will enjoy discovering the robins around Nottingham over the summer."
The trail will take over Nottingham from 7 July to 30 September. You can pick up a Hoodwinked trail map from the Nottingham Tourism Centre – don't forget to download the art trail app to collect Robins and unlock rewards along the way, including some very special ticket offers for Theatre Royal & Royal Concert Hall shows.
Download the Hoodwinked 2018 app for 99p from the App Store and Google Play and keep up to date with all the latest Hoodwinked news by following #Hoodwinked2018 on Facebook, Twitter and Instagram.