Nottingham Rebels Theatre Group
Nottingham Rebels Theatre Group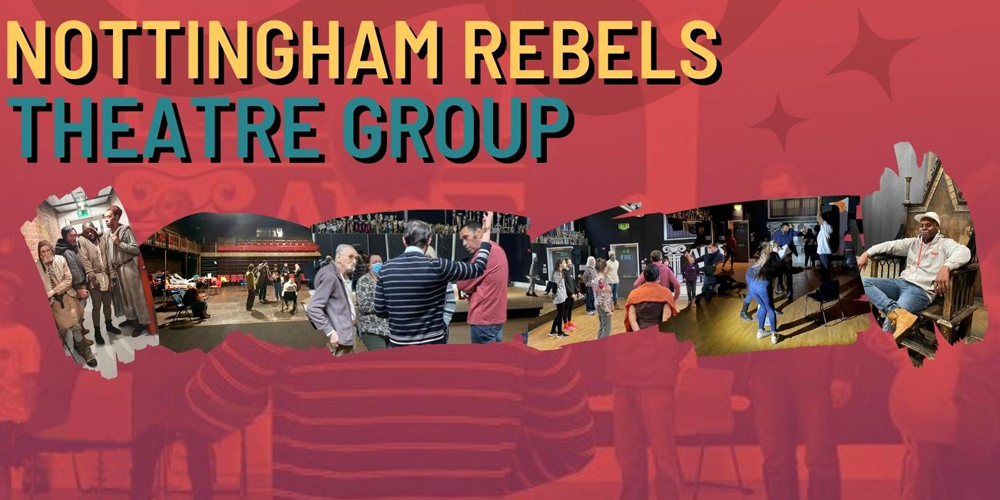 Following the incredible success of our Shakespeare Nation community drama group in their Royal Shakespeare Company performances of Henry VI Rebellion at Stratford Upon Avon in April 2022, we are delighted to re-launch our free weekly drama group, now called Nottingham Rebels Drama Group.
This group is a partnership between the Theatre Royal & Royal Concert Hall, Take 1 Studios and the RSC and welcomes adults of all backgrounds and experiences to come along and work with professional theatre practitioners in workshop sessions, leading to new and exciting performance opportunities.
To find out what has inspired this group and what it can achieve please watch this video, highlighting the work of our Nottingham Rebels and others in Stratford as part of Henry VI Rebellion … Behind the Scenes | Henry VI Rebellion | Royal Shakespeare Company (rsc.org.uk)  You could be part of similar projects in the future.
Sessions are FREE and take place from 6.30pm – 8pm at Take 1 Studios, Gregory Boulevard, Nottingham, NG7 6BE
For more information please contact David Longford at TRCH: david.longford@nottinghamcity.gov.uk or Willis Rose at Take 1: info@take1studios.co.uk