Nottingham's First Puppet Festival A Huge Success
Nottingham's First Puppet Festival A Huge Success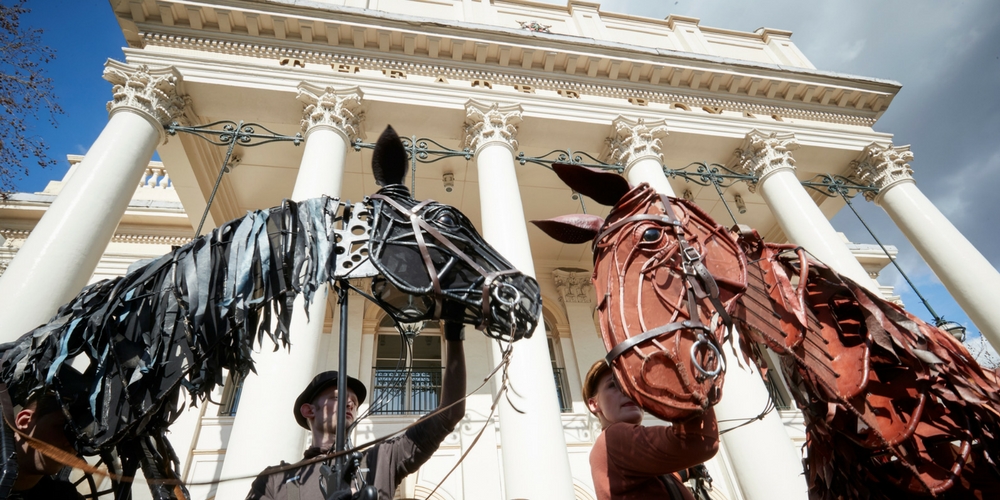 This March, Nottingham hosted its first ever Puppet Festival which took place over four days across the city. From commissioned new work and futuristic digital puppets, to street-theatre performances and a pop-up puppet village, the community-focused festival was a celebration of puppets in every way.
Theatre Royal & Royal Concert Hall Nottingham hosted several exciting events throughout the Festival and were delighted to open the finale outside the venue on Sunday, with a special appearance from Joey and Topthorn, the two stars of War Horse, which is currently playing on the Royal Concert Hall Stage. This was followed by a colourful parade around Market Square with puppets of all shapes and sizes, including giant jellyfish, an elegant Indian elephant and an urban fox. Hundreds of people were there to enjoy both the spectacle and the bright spring sunshine.
The Festival also showcased a range of puppet shows, events, workshops and talks across several venues, including Lakeside Arts, City Arts, NVA and Dance 4, with artists and companies coming from all over the UK and abroad, as well as celebrating the best of Nottingham's own puppet talent.
Highlights included The Diabolical Mr Punch (a new re-telling of Punch and Judy), in the Malt Cross caves; a screening of Thunderbirds Are Go at Broadway Cinema (with a pre-show talk by Jamie Anderson, son of the legendary Gerry Anderson); a late night puppet cabaret at the Theatre Royal's Dress Circle foyer and a range of free shows and street entertainment in Old Market Square.
A large team enabled Nottingham to host the Puppet Festival including David Longford (Creative Learning Manager, Theatre Royal & Royal Concert Hall), Alison Denholm (Creative Development Manager, City Arts), Sean Myatt (Senior Lecturer, School of Theatre & Design at Nottingham Trent University) and Stephen John (mask-maker). Their hard work and vision helped to bring the city to life with puppets and people, whilst providing new opportunities for both artists and participants.
"We are absolutely delighted with the response and feedback we have been getting", says producer David Longford. "This festival was the result of over two years planning, which started when we knew that War Horse would be coming to Nottingham. It's been great to see people quickly take the festival to their heart with sell-out performances and hundreds lining the streets for our final parade – Nottingham felt like a true festival city. Our ambition is to make this a bi-ennial event so we'll be starting work soon for 2020."
Nottingham Puppet Festival was a partnership between the Theatre Royal & Royal Concert Hall, City Arts and Nottingham Trent University and made possible through funding from Arts Council England.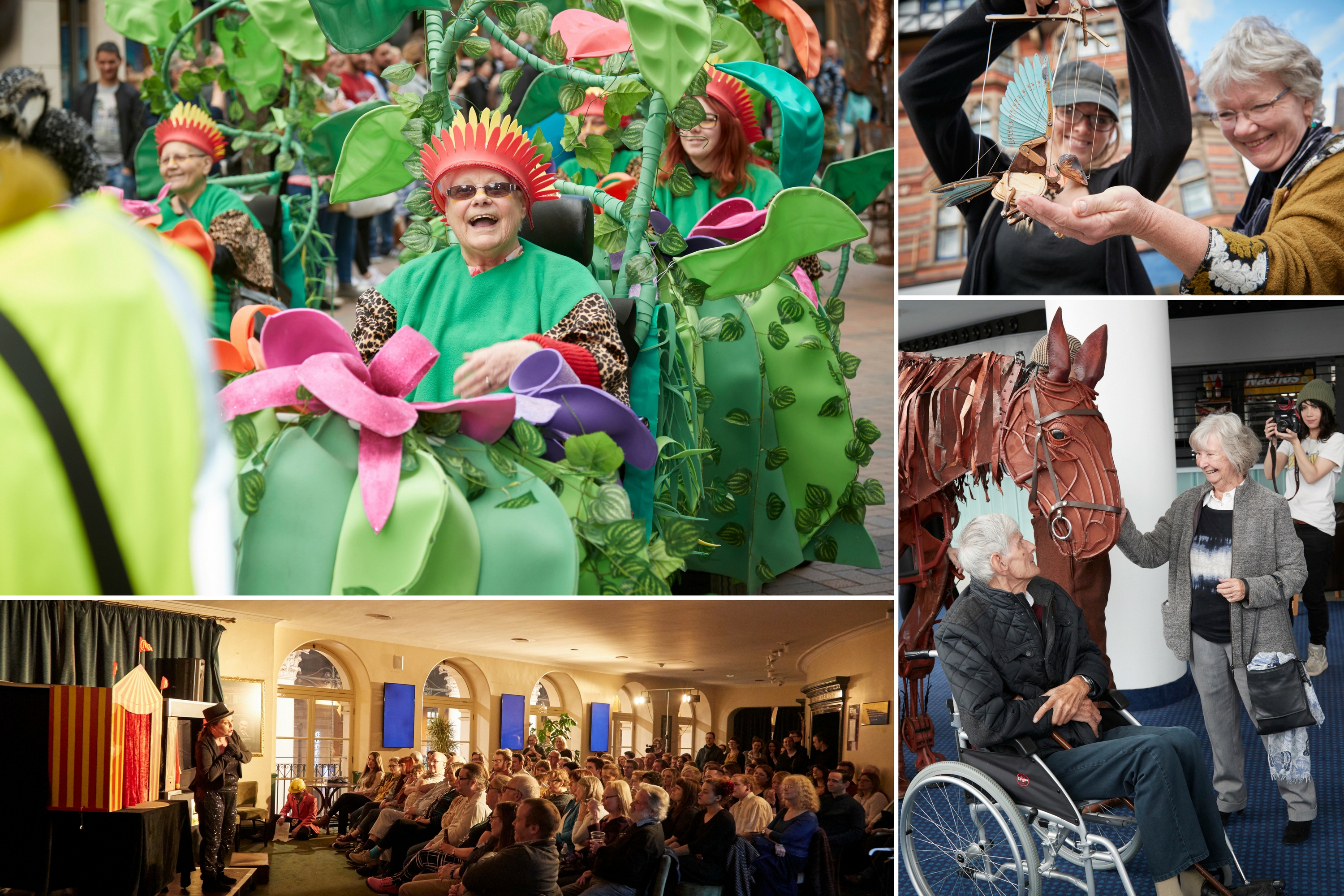 Photo credit: Alan Fletcher