Sheku Kanneh-Mason Album Launch
Sheku Kanneh-Mason Album Launch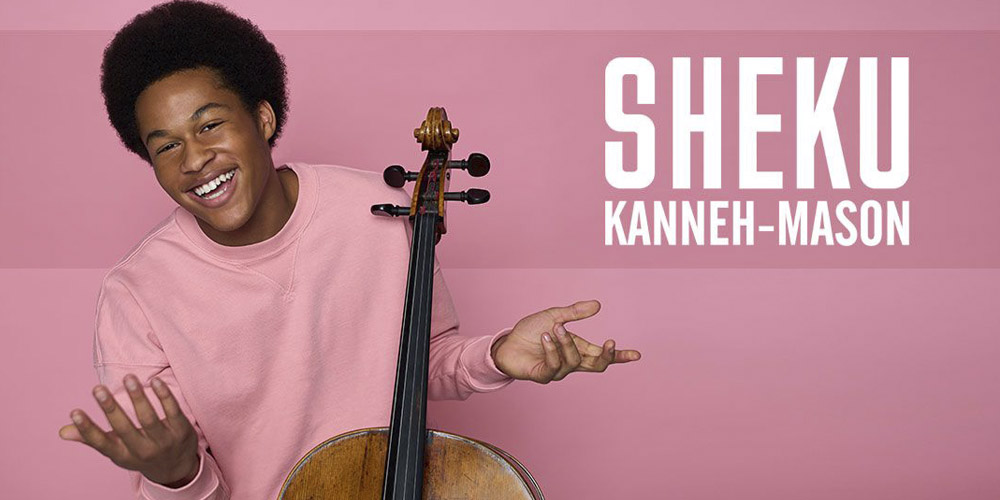 It's been a whirlwind year for Sheku Kanneh-Mason. Since winning BBC Young Musician in 2016, the 18-year-old cellist from Nottingham has rapidly become one of the city's heroes, his image now emblazoned on one of Nottingham City Transport's double-decker buses. 
In just a few months he's performed at No. 10 Downing Street as part of Black History Month, won the Southbank Centre's Breakthrough Award, performed Leonard Cohen's 'Hallelujah' at the BAFTAs, and taken his cello to New York's Carnegie Hall for a charity gala event directed by Danny Boyle. This performance saw Sheku rubbing shoulders with a line-up of Hollywood A-listers including Catherine Zeta-Jones, James McAvoy, Anne Hathaway, Charlize Theron, Ewan McGregor, Sienna Miller, Andrew Garfield and Susan Sarandon. And if you were wondering if such unrelenting exposure might go to his head, then think again. Sheku's effortless brilliance is matched only by his remarkable modesty. He's one of the most grounded musicians you'll ever meet.
On 9 November we were delighted to host Sheku at the Royal Concert Hall as he made his Nottingham Classics debut at the Royal Concert Hall, performing with the City of Birmingham Symphony Orchestra under the baton of its brilliant new Music Director, Mirga Gražinytė-Tyla. The performance was recorded live by Decca to form part of his first album, Inspiration, a deeply personal collection of pieces which have inspired him in his career so far, and which features music ranging from Saint-Saëns' 'The Swan' to Bob Marley's 'No Woman, No Cry'.
The album launches on Friday 26 January at the Royal Concert Hall and Sheku will be here from 2.30pm to play for us and to sign copies of his new CD.
This event is now sold out. If you haven't got a ticket but would like Sheku to sign a CD then he will be available after the launch event performance, between 3.30pm and 4.30pm. Please note that CDs can be purchased on the day but their availability will be subject to demand.
The launch event will also be streamed on Facebook Live. Follow us @RoyalNottingham
December 21, 2017
Due to very high demand the album launch event will take place on the Royal Concert Hall stage. This means that anyone who would like to attend the event may do so, even if they have not booked a ticket.
The album launch begins at 2.30pm, doors open at 2pm. Sheku will be signing CDs until 4.30pm and you may purchase his C [...]
More Info & Book Tickets