Splendour Festival 2018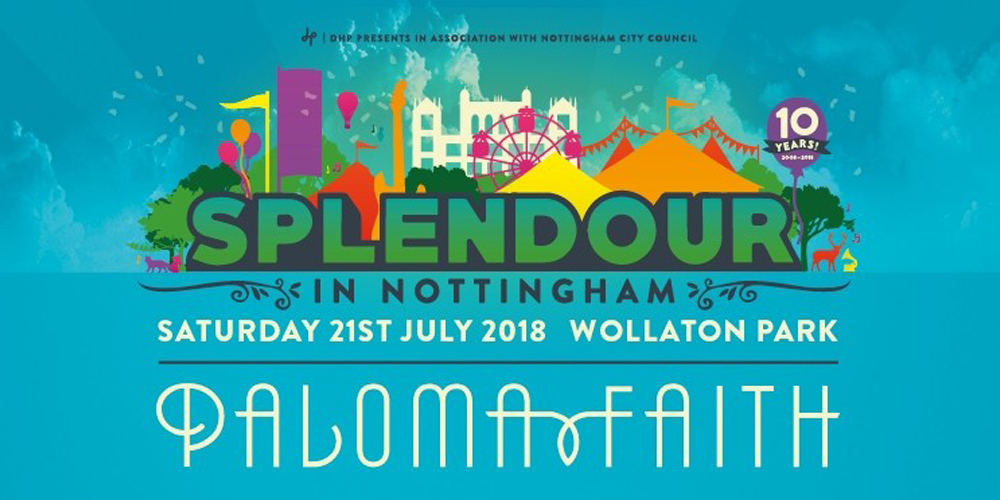 Award winning Singer-Songwriter Paloma Faith is revealed as headliner for special 10th Anniversary Splendour to be held at Wollaton Park on Saturday 21 July.
Tickets are available to purchase from the Theatre Royal & Royal Concert Hall Box Office to personal callers at the counter and over the telephone (open Monday to Saturday 9am – 8.30pm). NOT available online.
Ticket prices:
General Admission                                    £53.90 (Includes booking fee)
Nottingham Resident Ticket                     £42.90 (Includes booking fee)
Nottingham Resident Ticket 11-17 Years  £22.00 (Includes booking fee)
To claim Nottingham City Resident Discount please read:
Discounted tickets are available to Nottingham City Council residents who pay their council tax to Nottingham City Council only
County Council Tax residents are not eligible for the discounted tickets.
Customers can purchase tickets at the discounted price by showing a recent Council Tax bill which proves they pay their CT to Nottingham City Council – and on production of photo ID (names on the photo ID and CT bill must match).
For more information & latest acts announced visit Splendourfestival.com