Our Theatre Royal Nottingham: Its Stories, People & Heritage
Our Theatre Royal Nottingham: Its Stories, People & Heritage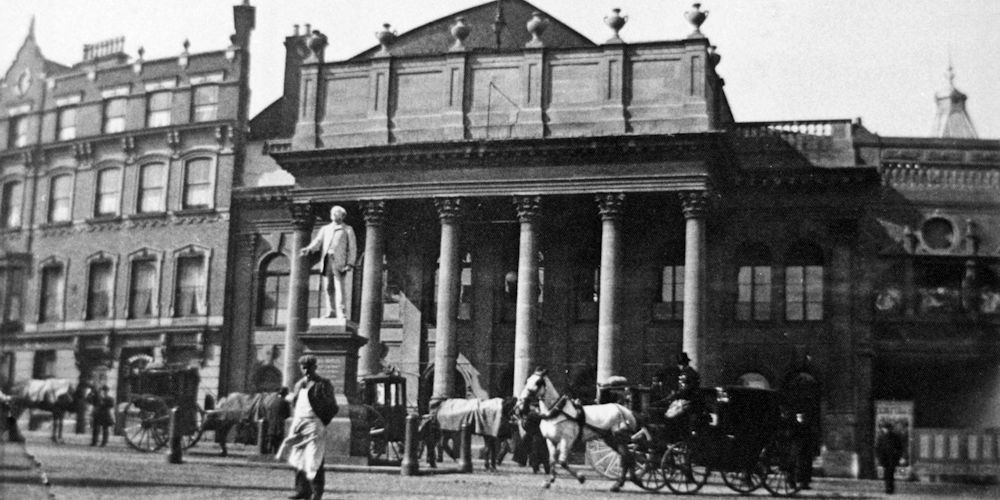 In partnership with the University of Nottingham, the Theatre Royal has received funding from the Heritage Lottery Fund to begin a major programme of archive and heritage work that will explore all aspects of our past.
This funding will now enable us to do further research into past shows, as well as the theatre's development; work with other theatre archives, such Rambert's large archive in London; conduct oral history interviews with performers, staff and audiences; begin work on itemising and cataloguing our own existing items and hosting free talks and heritage days. All of this work will culminate in a brand new digital archive for the venue, created by Horizon Digital Economy Research based at the University.
This Heritage Lottery Funding follows on from our very successful 150th anniversary in 2015. We recently ran two information sessions for people interested in becoming a volunteer on this project. The response was over-whelming, with over 200 people coming along to find out how they could get involved.
Over the next two years our selected volunteers will work with us on exploring and developing our archive. Full training on archiving materials and conducting oral histories will be provided by the University of Nottingham and the East Midlands Oral History Archive.
At the information sessions full details were given about the project, as well as some background context on the Theatre Royal's history, the role of our University partners and the work we have done on the archive leading up to our successful Heritage Lottery bid.
The presentation can be found here … HLF Volunteer Presentation
For more information about our heritage and lottery work please contact David Longford or call 0115 989 5531.