We've been nominated for the UK's Most Welcoming Theatre Award
We've been nominated for the UK's Most Welcoming Theatre Award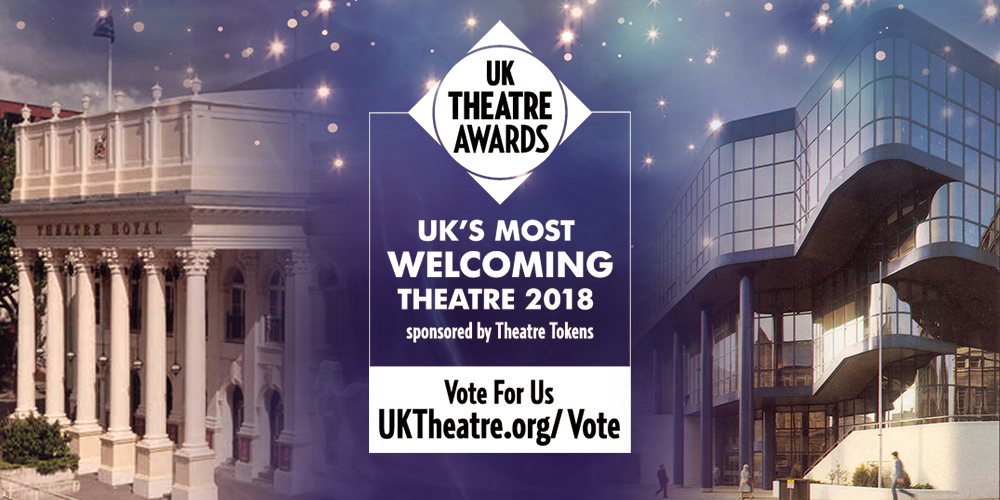 The Theatre Royal & Royal Concert Hall has been nominated as the UK's Most Welcoming Theatre, an award to honour outstanding achievement in theatre across the country and decided by an entirely public vote, giving you the chance to celebrate your local venues.
This year, the Theatre Royal & Royal Concert Hall has seen a new lease of life, thanks to our Royal Transformation project, which saw us update our foyers, bars and meeting spaces into an all-day destination with improved dining facilities and better disability access. These improvements have provided fantastic new opportunities to welcome the community into our buildings throughout the day.
We always aim to offer something for everyone with our diverse programme of events including internationally renowned orchestras, the highest quality dance companies and award-winning touring drama, but none of our work would be possible without you, our audience. From our Heritage Lottery Funded Project supported by volunteers, to our work with local schools as part of the RSC's Associate Schools Programme, we always look forward to welcoming friends, both old and new.
Here's where you come in…
With 175 venues across the country competing to take home the UK's Most Welcoming Theatre Award, competition will be tough so we need your help!  If you have a few minutes, we'd love for you to vote for the Theatre Royal & Royal Concert Hall. By voting you could be in with a chance to win £250 of Theatre Tokens – perfect for a theatrical treat or perhaps even a trip to the West End.
Voting is now open and closes at noon on Tuesday 18 September. The twelve Regional and National winners of the vote will be announced on 28 September and the overall winner will be announced at the UK Theatre Awards on 14 October.
So, whether it's a friendly phone call with our Box Office team, the extra mile that our Front of House staff go to help you enjoy your visit, or the fantastic workshops and tours that our Creative Learning run, now's your chance to show your love for one of Nottingham's most iconic venues by voting for the Theatre Royal & Royal Concert Hall as the UK's Most Welcoming Theatre.
Vote today by visiting uktheatre.org/vote
Join the conversation online and spread the word by using #welcomingtheatre #UKTawards