This is a past event and is currently no longer running.
Jimmy Carr: Terribly Funny
Tuesday 27 July–Wednesday 28 July
Comedy
Running time: 1 hour 15 mins
Important Information
Age Guidance: 16+
Under 14s must be accompanied by an adult aged 18+
This event is part of our season of socially-distanced performances
Share This Event
Event update: Due to a last minute change to Jimmy's filming commitments, sadly, the performances on Thursday 29 July can no longer go ahead. Ticket-holders will be contacted via email and automatically refunded for this date. The performances on Tuesday 27 and Wednesday 28 July will go ahead as programmed.
This is a rescheduled date from February 2021. Further information for tickets holders impacted by this change of date, can be found here
Jimmy's brand new show contains jokes about all kinds of terrible things. Terrible things that might have affected you or people you know and love.
But they're just jokes – they are not the terrible things.
Having political correctness at a comedy show is like having health and safety at a rodeo. Now you've been warned, buy a ticket.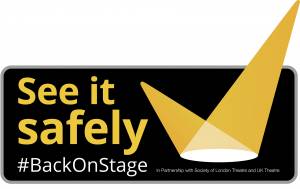 We have been See It Safely approved
We have been granted the use of Society Of London Theatre & UK Theatre's 'See It Safely' mark. The mark certifies that we are complying with the latest Government and industry COVID-19 guidelines, to ensure the safety of our staff and audiences. You can find out more about the measures we have been putting in place ready for your visit here, and what you need to know beforehand.
Flexible booking policy – for your peace of mind
If live performances are cancelled for any reason, we will contact you to outline your options, which will include a full refund. If you or anyone you live with/in your support bubble displays symptoms of COVID-19, or if you are required to self-isolate following Government guidance, please do not visit the Theatre Royal & Royal Concert Hall. Instead, call our Box Office team on 0115 989 5555 to request an exchange or full refund up to 24 hours before the performance you are attending. If the performance you are planning to attend is within 24 hours, please call the Box Office to discuss your options.