Young dancers from Nottingham to star in Matthew Bourne's Romeo and Juliet
Young dancers from Nottingham to star in Matthew Bourne's Romeo and Juliet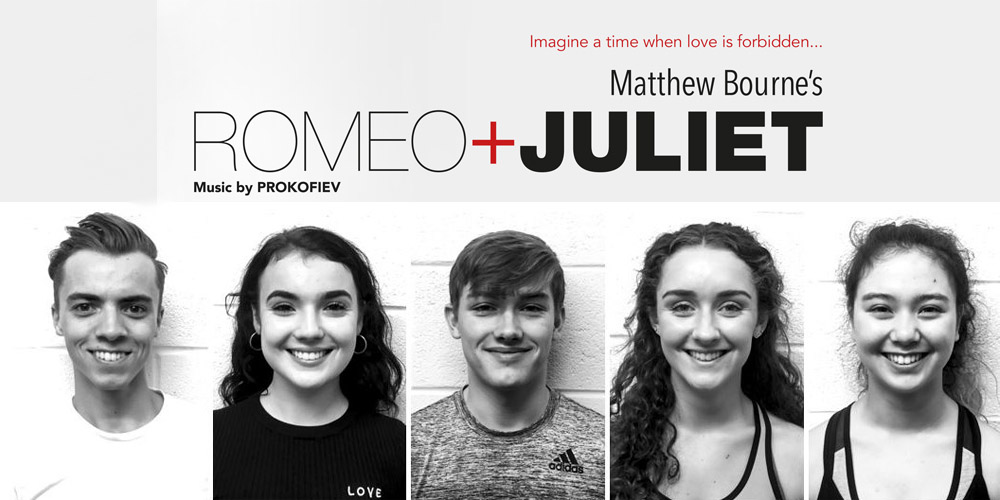 New Adventures is delighted to announce full casting for the world premiere of Matthew Bourne's Romeo and Juliet which will open at the Theatre Royal Nottingham on Tuesday 1 to Saturday 5 October 2019, as part of a UK tour to 13 venues.
Matthew Bourne's Romeo and Juliet is a passionate and contemporary re-imagining of Shakespeare's classic love story. Bursting with youth, vitality and Matthew Bourne's trademark storytelling, Britain's brightest young dance talent join the New Adventures company for this World Premiere production.
As part of New Adventures' ambition to support, the next generation of on-stage talent Romeo and Juliet will feature the finest emerging male and female dancers from around the UK. The search began in April 2018 with a call-out for young dancers currently in training aged between 16 and 19. Attracting over 1000 applications and following a UK-wide audition tour, Young Cast members will perform at each venue alongside the New Adventures company.
Matthew Bourne said today "As we enter our fourth decade as a company I'm finding the development of young talent ever more important and fulfilling… I have been overwhelmed by the talent that we have had to choose from throughout the UK. In turn, after 30 years as a professional choreographer, I look forward to being refreshed and inspired by what this team of young artists will bring to Shakespeare's classic tale of tragic conflict and young love". 
Joining the full time cast in Nottingham will be six young cast members making their debut with New Adventures: Austin Bladon, Megan Ferguson, Alistair Fernie, Victoria Keal, Jaimie Tank and Sua Tsubokura-Aguiriano.
Romeo and Juliet is directed and choreographed by Matthew Bourne, collaborating with his entire New Adventures Associate Artistic team; Etta Murfitt, Associate Artistic Director, set and costume design by Lez Brotherston; lighting by Paule Constable; sound by Paul Groothuis; and new orchestrations of the Prokofiev score by Terry Davies, played live at every venue by The New Adventures Orchestra conducted by Brett Morris.
You can find out more about the young cast members by visiting the New Adventures website
Tickets for Romeo and Juliet are on sale now