Nottingham Philharmonic Orchestra Family Concert
Classical Music
Nottingham Philharmonic Orchestra Family Concert
Tickets Free
Nicki Chapman presenter
Mark Heron conductor
Ian Buckle piano soloist
Join us stateside for some fantastic music from the USA.  Loads of fun and great music for all the family, including the Hoe-Down from Rodeo and Gershwin's Rhapsody in Blue plus plenty of music from film and TV including Oklahoma, Superman, The Big Country, Dallas and The Simpsons!
Supported by HSKS Greenhalgh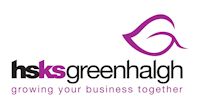 Important Information
Fees

£2 for online bookings or £3 for phone & counter sales applies per transaction.
Venue: Royal Concert Hall
Share This Event
Save Money
Under 16s & Students
Stalls £7, £15, £8. Tier 1 £17, £15, £8. Tier 2 £8 & £5.
Family Ticket
Buy 2 adults & 2 children's tickets and save £5.