Sinfonia of London
Sunday 4 December 7:30pm
Classical Music
Running time: 1 hours 55 minutes, estimated end time: 9.25pm
Important Information
Age Guidance: 7+
Under 14s must be accompanied by an adult aged 18+
Share This Event
Have A Listen
Special Event
John Wilson                            conductor
Martin James Bartlett             piano
Walton                                     Scapino
Ravel                                        Valses Nobles et Sentimentales
Gershwin                                 Rhapsody in Blue
Debussy                                   La Mer
Ravel                                        Boléro (original ballet version)
Recreated as a labour of love by John Wilson, the Sinfonia of London has set the orchestral world on fire. Building on its history as an acclaimed studio orchestra, this hand-picked, all-star ensemble has already won a host of major awards for its recordings, and this dazzling programme of orchestral showpieces is the perfect centrepiece for the 40th anniversary of the Royal Concert Hall.
William Walton's 'comedy overture', Scapino, sets the scene with a vivid portrait of the rascally commedia dell'arte servant. More vibrant orchestral colour comes in Ravel's Valses Nobles et Sentimentales, which applies an Impressionist palate to a set of Schubertian waltzes. The composer's famous Boléro is perhaps the definitive demonstration of his brilliant orchestration, giving every instrument a moment in the spotlight as it weaves its hypnotic spell around a repeated earworm. No less seductive is Debussy's La Mer, three symphonic sketches that revel in the play of light on the sea in all its mercurial power. Finally, no gala concert would be complete without a starry soloist and in Martin James Bartlett we have one of the most exciting young performers to have emerged from these shores in many years. The BBC Young Musician winner's debut performance of Gershwin's genre-crossing Rhapsody in Blue was a highlight of the 2015 BBC Proms and he'll surely knock it out of the park in this unmissable event.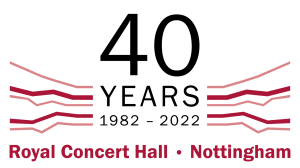 Groups 10+
Save 20% off full price tickets, excluding £15.50 seats. Please contact our Group Sales team on 0115 989 5555 to book.
Groups 20+
Save 30% off full price tickets, excluding £15.50 seats. Please contact our Group Sales team on 0115 989 5555 to book.
Family and Friends Ticket
£80 for up to 4 people (maximum of 2 adults and £8 for each additional child). You'll also get a free programme. Please note: We welcome children aged 7+ to Nottingham Classics concerts.
Go Card
If you're under 26, or in full-time education, then you can buy selected seats online, in person or by phone for just £7.50 each with our FREE Go Card scheme (excluding £15.50 seats). 
SIGN UP HERE
Teacher's Go Card
If you're a teacher/university lecturer or a trainee teacher, then you and one guest can hear any Nottingham Classics concert for half price (excluding £15.50 seats). You can also make group bookings for your students and get the Go Card rate of £7.50 for each student ticket. To apply for a Teacher's Go Card, or to book school parties, call the box office on 0115 989 5555 or email group.sales@nottinghamcity.gov.uk
Free pre-concert talk, 6.20pm in the auditorium:
John Wilson in conversation.